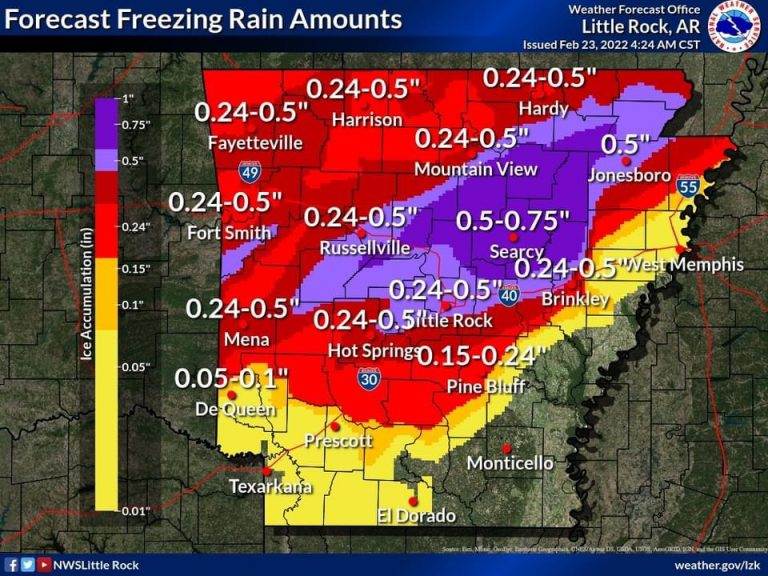 Here is the latest forecast update from this morning.
With colder air diving a bit further south, the axis of highest freezing rain accumulation has also shifted south. On the northern end of the precipitation, more sleet is now in the forecast due to a colder deep layer. Either way, this will be a significant winter storm for a large portion of Arkansas.
Precipitation may even switch between sleet, freezing rain, and rain throughout the event as temperatures hover near the freezing mark in some instances, and in other locations cool just enough aloft to support sleet.
Moisture with this system be most abundant from western Arkansas, through central, into northeast/eastern Arkansas