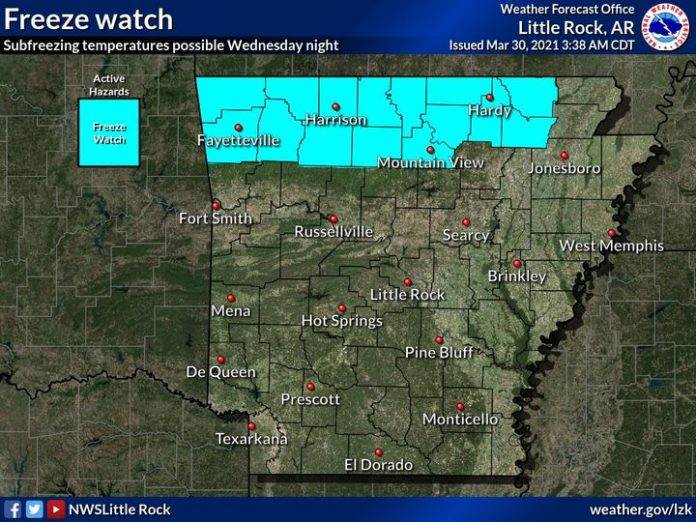 "A freeze watch is in effect for parts of northern Arkansas Wednesday night through Thursday morning. Much colder air will sweep in behind a cold front with parts of the north dropping into the upper 20s to lower 30s. This cold snap could harm tender and young vegetation."- National Weather Service, Little Rock
If you're the gardening sort, you'll want to give your plants some extra protection on the night's of March 31-April 1 and April 1-April 2 where the temperatures are threatening to go below 30 degrees and/or there may be killing frosts in the morning.
You can cover planted areas with sheets of plastic mid afternoon so it can trap heat beneath, using turned over pots to keep plastic up off your tender plants, and the plastic weighed down along the edges with boards or rocks. You can place plastic bottles of water under before you cover to help maintain heat in the space.
You also could use solid plastic containers to cover individual plants and remove the containers in the mornings once it has warmed up. Either of these techniques will create a temporary miniature greenhouse effect for your plants.
If you have seedlings that you've purchased for your garden that are not planted yet, bring them into a warmer space over these two nights.